Have the skills to design your own sports card?
You provide the design, we work with you to bring it to life.
Leverage our expertise and state-of-the-art printing technology to create the card you've always dreamed of.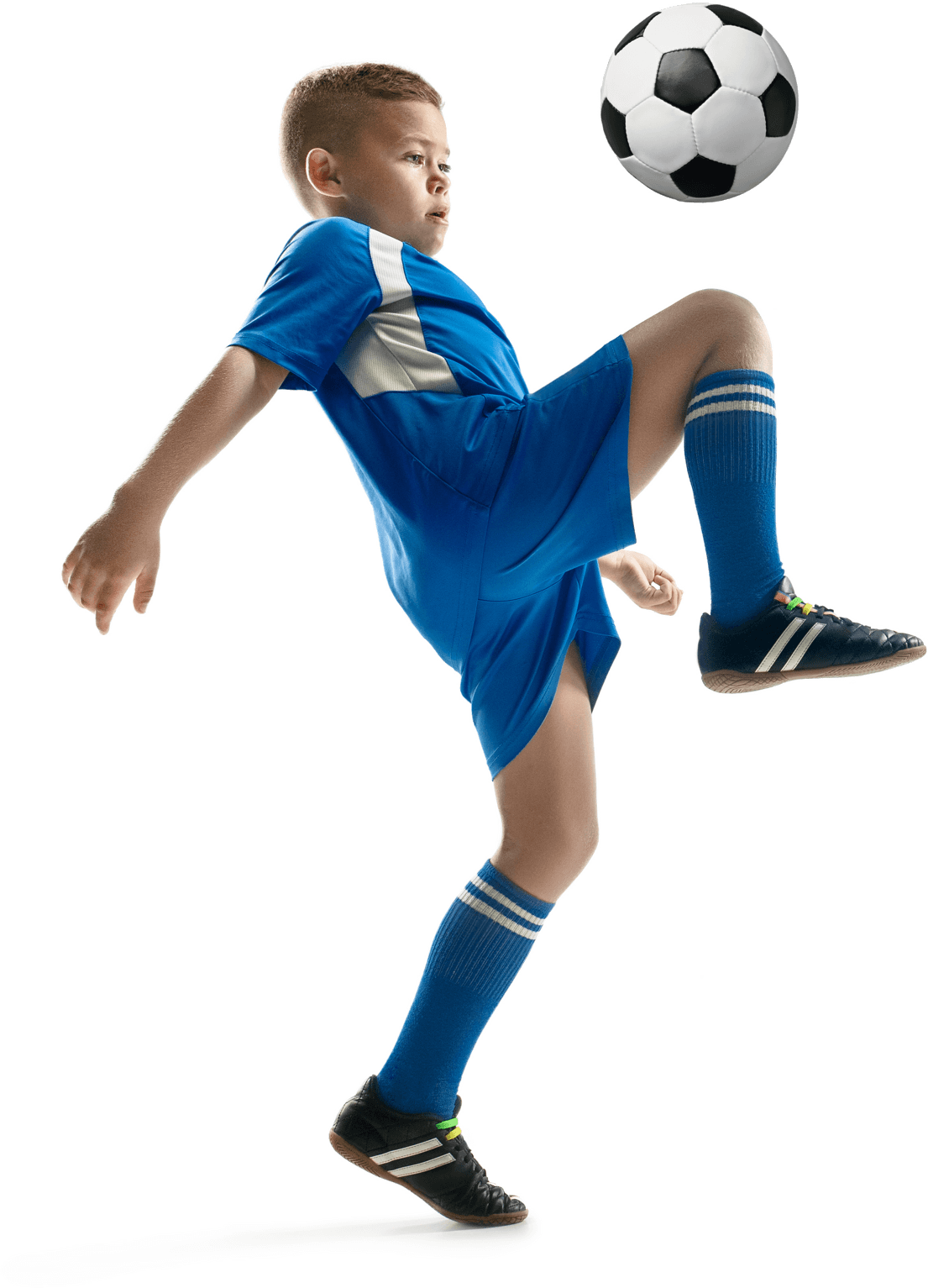 Complete customisation to deliver the perfect card
You've got the vision, you've got the design. We work with you to create the perfect sports card, printed and delivered to your door.
Produced for over 200,000 kids around Australia
We have been the leader in custom team cards for nearly 10 years. Founded, owned & made in Australia, Future Talent has built our business based on collaboration so we understand how to work with you to deliver the perfect product.
Unrivalled print quality.  Keep your memories for decades.
Our quality is our difference. We use premium quality stock and market-leading printing technology, but that's just the start of why our supporters love our cards.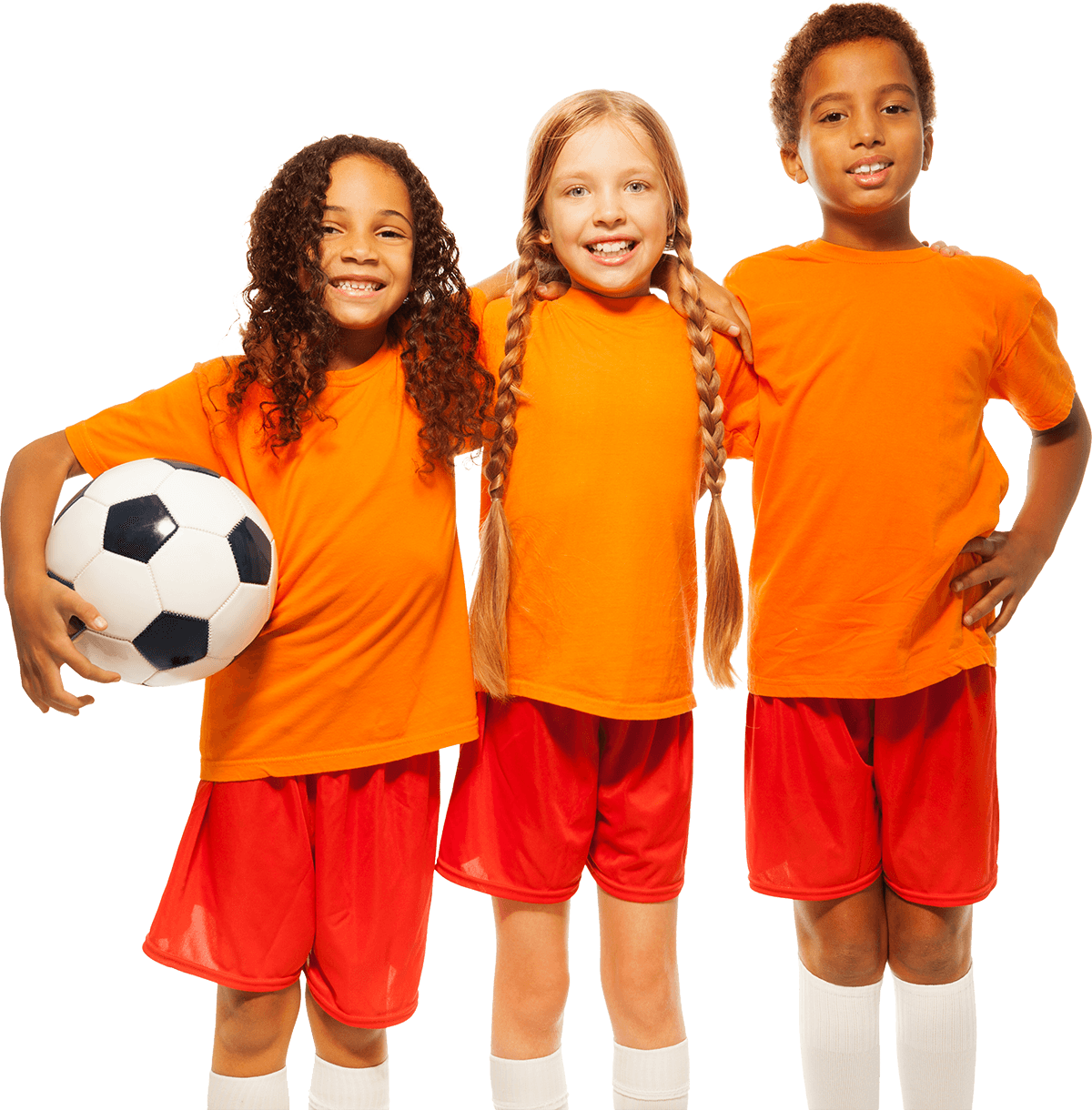 Pricing from just $1 per card
Print as little as ten cards to hand around the family, or add it to an order with hundreds (great for teams and schools).
Flexible quantities
Print anywhere from 10 to thousands of cards.
Created in minutes, delivered in days
Premium print runs are done every Monday morning (midday) and postage typically takes 6-10 business days, with options for Melbourne pick-up or express delivery.
Share for free on socials.
We know you want to show your mates, so we've made it free to share your cards via your social media channels – even before you buy them. Just upload your photo, select your template, add your details, and share with your friends.
In your own protective storage box
Our cards are delivered in these heavy-duty, ultra clear, card storage boxes. Perfect for presentation night.
Just like the pros
Sizing:
63.5mm width x 88.9mm height
Card Stock:
Heavy 350 GSM thick
Card Finish:
High gloss hand laminate
Templates:
You know the design you want, contact us to turn it into a reality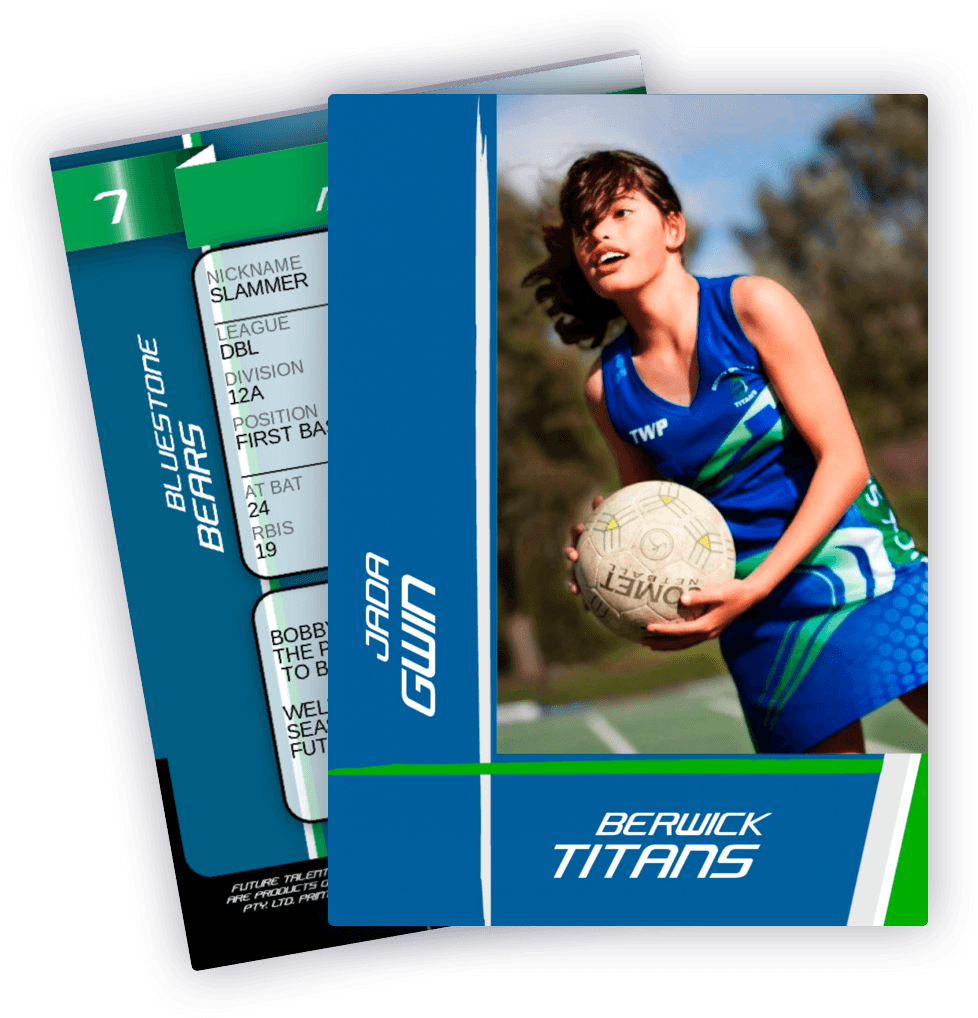 Pricing
Card Quantity
Cost Per Card (incl GST)
Sale Price (incl GST)
10 - 24 cards
$2.50
From $25.00
25 - 35 cards
$2.25
From $56.25
36 - 71 cards
$2.10
From $75.60
72 - 99 cards
$1.90
From $136.80
100 - 299 cards
$1.75
From $175.00
300 - 399 cards
$1.50
From $450.00
400 - 499 cards
$1.30
From $520.00
500 - 725 cards
$1.20
From $600.00
726 - 1000 cards
$1.10
From $798.60
1000+ cards
$1.00
From $1000.00
Postage & Handling Options:
Express Courier (4-5 bus. days after Monday midday print run)
Local Pickup (VIC)
$16 (incl GST)

Free (See details)*
How to design your own custom sports cards