Turn your photos into footy cards
Custom Sports Cards have become the new trophies for presentation night.
Expand your product range and build a new revenue stream today.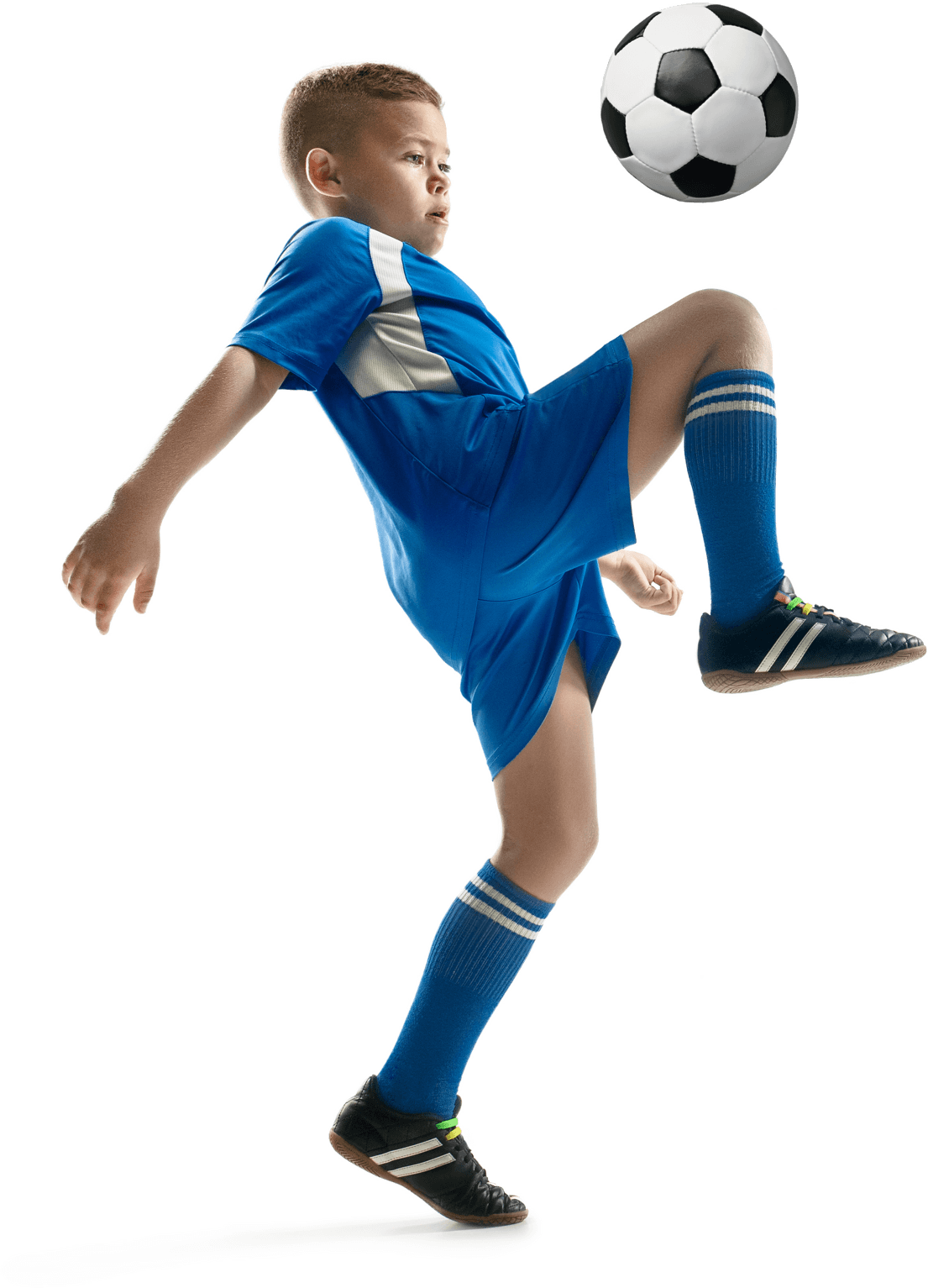 The perfect product to add to your photography services.
Future Talent Sports Cards have become the ultimate gift for club presentation nights, and photographers are turning their player photos into club cards and creating significant new revenue streams in the process.
Produced for over 200,000 kids around Australia
We have been the leader in custom team cards for nearly 10 years, and partnered with over 50 photographers across Australia to deliver the highest quality sports cards which you can on-sell to your teams and grow your club relationships.
Unrivalled print quality.  Keep your memories for decades.
Our quality is our difference. We use premium quality stock and market-leading printing technology, but that's just the start of why clubs and photographers love our cards.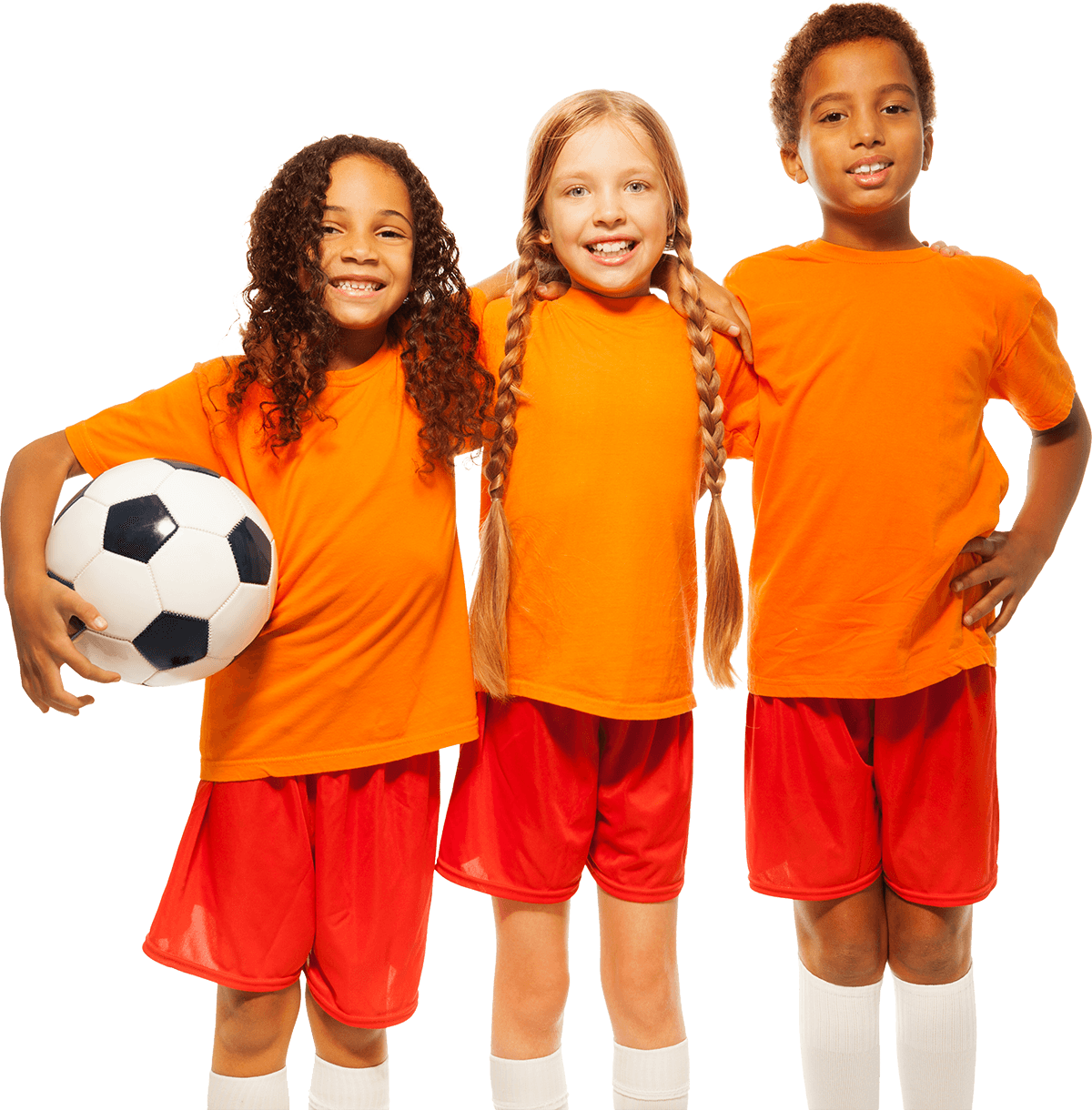 Partner pricing from just $1 per card
We offer special partner pricing for club photographers, providing our lowest prices to maximise your profit,  whilst we work in the background to deliver you the highest quality custom sports cards in the country. Contact us to apply.
Flexible quantities, with pricing from just $1 per card
Print anywhere from 10 to thousands of cards, ensuring you only pay for the cards you need – perfect to match the demands of your customers.
Created in minutes, delivered within days.
Premium print runs are done every Monday morning (midday) and postage typically takes 6-10 business days, with options for Melbourne pick-up or express delivery.
Have us design your club's own custom template
Personalise your cards with your clubs own custom template for a one-off design fee of $24.95. Once created, it's free for you to use on all future orders.
In your own protective storage box
Our cards are delivered in these heavy-duty, ultra clear, card storage boxes. Perfect for presentation nights.
Just like the pros
Sizing:
63.5mm width x 88.9mm height
Card Stock:
Heavy 350 GSM thick
Card Finish:
High gloss hand laminate
Templates:
We have 100s of free designs to choose from, or we can create your very own customised to your clients.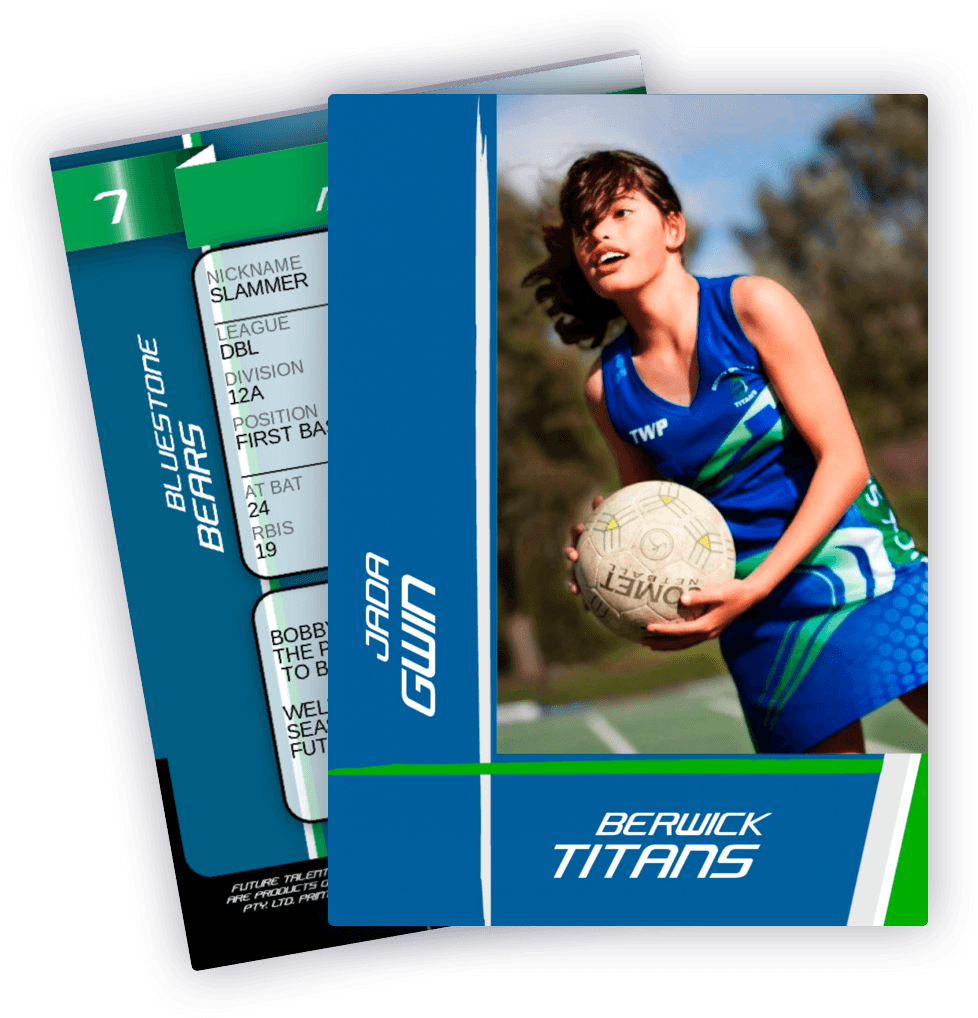 Pricing
Card Quantity
Cost Per Card (incl GST)
Sale Price (incl GST)
10 - 24 cards
$2.50
From $25.00
25 - 35 cards
$2.25
From $56.25
36 - 71 cards
$2.10
From $75.60
72 - 99 cards
$1.90
From $136.80
100 - 299 cards
$1.75
From $175.00
300 - 399 cards
$1.50
From $450.00
400 - 499 cards
$1.30
From $520.00
500 - 725 cards
$1.20
From $600.00
726 - 1000 cards
$1.10
From $798.60
1000+ cards
$1.00
From $1000.00
Postage & Handling Options:
Express Courier (4-5 bus. days after Monday midday print run)
Local Pickup (VIC)
$16 (incl GST)

Free (See details)*
FAQs
How it works
How are Future Talent different to other custom sports cards providers?
Quality is everything when it comes to these cards. We spend much more than double what anyone else does on their product, using cutting-edge printing technology and premium print stock to ensure these feel like the real deal – and trust us you can tell the difference.
So do you create the cards, or do we?
Our website is designed to put you in control. You upload your photo, choose your template, add the text for each team member, and then when you've placed your order we take care of the rest and have them printed and delivered to your door within days.
Can we save our progress as we go?
Yes, once you create your account everything you do will be saved. This makes it easy to continue what you're working on later, but also makes it easy for reordering later.
What's the minimum number of cards we can order?
We have a minimum 10 card order, however these can all be entirely different cards and is only the limit for the entire order – not per player.
Do you have special prices for clubs?
Yes, we do we offer special partnership pricing for some clubs. Please contact us if you'd like to learn more.
Creating a custom team template
How do we create a custom template for our club?
We can create a custom template, featuring your team logo and colours, for a one-off fee of $24.95. Once this is created it will be available on the website for anyone in your club to use, and the cost simply covers our expenses for an external designer to create the template.
What do you need to create a custom template and how long will it take?
We simply need your club logo, and any specific details you would like included in the cards. The design takes around 5-7 days to complete and will then be uploaded to the website.
Can I start creating my cards whilst the custom template is being built?
Definitely. You can start creating your cards in the meantime, choosing any template and then simply switch it over when your team template is ready with a click of a button.
Can other teams in our club use the template?
Absolutely. Once it's created it will remain on the website for you and your club to use indefinitely.
Printing, Packaging and Delivery
What are the card specs?
We print on a heavy duty 350GSM stock, then hand-laminated with a high gloss finish. The cards are 63.5mm width x 88.9mm height.
How long will it take to receive my order?
We print each Monday morning at midday. The cards are then sent by Thursday and for Express Courier orders they should arrive by Friday. We will provide you with the Toll tracking details to follow its progress.
Can we pick up the cards?
Yes, we offer free pick-up from our office in Scoresby, which is located at 25 Rocco Dr, Scoresby VIC 3179 and you will receive a text message when they are ready to collect.
How are they packaged?
Each card set will be packaged in a heavy duty, ultra-clear card storage case. You will receive at least one per order. If you require additional cases please let us know and we can advise if this is possible.
What areas do you ship to?
We ship all over Australia, from Bachus Marsh to Broome, we can deliver within 5 business days to almost any region. (for some rural regions it may take longer depending on Toll's delivery guidelines)
Fundraising and on-selling cards
Can we use these as a fundraiser for our club?
Absolutely. Many clubs have turned these custom sports cards into a big fundraising opportunity by on-selling these cards to parents in their club. We charge you $1 per card, and often teams sell these individually at up to $5 – contact us with any questions.
If we want to on-sell these at a higher price is that an issue?
Not at all. We know how important it is for grassroots clubs to find ways to fundraise, and we always sell to you at the price we advertise, and then you are welcome to add whatever mark-up you like.
Capturing imagery and photography
What file format is required for the images, and can I use ones from my phone?
We accept any file formats, and photos you've taken on your phone will be perfect. We have a maximum upload size of 8mb, and the larger the file the longer it may take to load.
What size should the photos be?
The card dimensions are portrait so this is worth considering when shooting, and the perfect size is X.  We also have a maximum upload size of 8mb, and the larger the file the longer it may take to load.
Can you provide a photographer?
We have relationships with many club photographers from across Australia, and they really are the best of the best. If you'd like us to connect you with one please let us know.
What others have thought of their Future Talent Cards
WOW!!! Our footy cards have arrived today and they are AMAZING!!!!
Thank you so much, the kids are going to be rapt to receive them at their presentation day on the weekend. They are going to love them!

Thanks again! We'll definitely be back next year! It was such an easy & seamless process to order with continuous communication throughout! I would highly recommend Future Talent to anyone! Great job!
Phil Huxtable
I would absolutely recommend Future Talent Sport Cards!! I organised some cards for my under 10s who were all so happy as were all the parents. We will definitely be ordering again and I will be telling everyone else to do the same. Great price Great Quality. Thanks so much Heath
Emma Blundell, Jimboomba Thunder JRLFC
Thank you Heath! Our T-Ball kids and their parents loved their end of season surprise. The cards are incredible and look so professional. I will definitely be recommending Heath and his team to any one looking for sporting cards. We will be returning at the end of the next season!
Taylah Welch
Could not be happier! We have ordered these cards gift to our team. Quality cards just like the real thinking. There work is quality all the way and the team were a breeze to deal worth from start to finish. Highly recommended!
Matthew Hutton
Absolutely wonderful customer service, Heath went above and beyond to assist me with the ordering/design process. I was then thrilled to receive excellent quality cards. Thank you very much. I will be back 🙂
Kay Bailey
Had a set made for my husband's Junior AFL team that he coaches here in Brisbane. I provided the information to Heath at late notice, only one week before our presentation day. He was able to get them to us with our club logo on it, amazing quality cards with 3 days to spare! 5-star service and so reasonably priced too!
Anita Haber
Thanks Heath and team! Fantastic service, going over and above to get my son's custom footy card birthday invitation done in my short timeframe!! The cards are amazing and my son was the most popular boy in school handing them out! Everyone wanted to know how he got his own footy card. I set a big challenge for you and exceeding my expectations 🙂 I will be recommending you to my son's sporting clubs and anyone else interested in a unique birthday invitation for a sports themed birthday party! thanks again Heath
Regards
Kimberley Smith
Kimberley Smith
Picked up my order last night, almost 950 cards, could not be happier with the end result. Heath and the guys at future talent have been amazing throughout the entire process. I had never done anything like this before but with the excellent communication and quick replies to emails really helped me along. Under 9's footy presentations this sunday, cannot wait to see the kids reactions as it has been kept as a surprise. Would Highly recommend and cant wait for next footy season to hopefully do the whole thing again 🙂 Awesome work guys.
Dave Gavin
Placed my order of 240 cards on monday evening, received them on my doorstep friday morning.
To Heath and the Future Talent team, thank you so much for everything. The quick responses to emails, the template and of course the quality of the cards is absolutely amazing. I can't wait for my son's team to get there own personal footy cards. They will be over the moon.
If anyone is looking for a great gift for a sports team, I highly recommend you use Future Talent Sports Cards.
Thanks again guys.
Brendan Hughes
Brendan Hughes
I had a set made for my bridal party. Outstanding quality and top notch service.

I could not be happier with the whole process and the end result.

I felt like I might've been the difficult customer with quite a few requests. But nothing was too difficult for the team and they delivered exactly what I was thinking (although my directions were vague)

Will be recommending to friends and family and will use again in the future.
Jack Doyle
I recently received my order and this evening handed out the cards to my under 9s football team. The kids were so excited to receive their own personalised cards. The website is so user friendly to use and very simple to design the cards. The quality of the cards is 100% second to none. Finally the speedy service of receiving the cards within a week of placing the order.
Thankyou for your great product and we will be placing another order through soon and definitely recommend future talent to others

Regards
Manor Lakes FC
Beni Siketa-Spanic, Manor Lakes FC
The customer service by the guys was second to none-a few of my images weren't quite right and the correspondence I received was exceptional. I couldn't recommend this company anymore if you are after custom cards, even if you only want a small amount like myself. Will definitely use this company again!!
Carl Bishop
Ordered Our AFL cards late last week & they arrived today, going to have 14 very happy kids at their last game for the season!

Heath was amazing to deal with, great communication and super helpful.

Highly recommend Future Talent & will be ordering again next footy season 🙂
Sam Matthews
An awesome job done for Pakenham Eels Rugby League Club sports club. would definitely recommend Future Talent sports cards. communication and delivered as requested.
Thanks Heath.
Talullah Pula, Pakenham Eels
We ordered these as a gift for our footy team for end of season. Love love them and it was so great to see the boys huddling around comparing and absolutely buzzing.
Claire Walsh
I coach an U8's footy team in Qld and decided to order some cards as a little end of season gift for my team. They turned out fantastic and the kids absolutely loved them. Thankyou Heath for your excellent customer service. I'll be back again next year as will many other teams from my Football Club. Tim
Tim McEvoy
Got these cards done for my sons footy presentation day. The kids and the coach loved them. Thanks to Heath for helping get the cards ready and our own template created.
Ordered Monday received in the mail that Thursday cards looked fantastic, one of the best businesses to deal with. Thanks guys
Mark Lockerbie
Excellent customer service and quality product! We could not be happier with our completed cards! Thank you!

The kids are going to be rapt to receive these at their end of year presentation!
Rebecca Ryan
Preparing, ordering, receiving .. all made so easy by Future Talent! Once again, Heath & Future Talent were awesome to deal with & we are so happy with the footy cards for our club!! We will be back again next season! Thank you!
Alison Spong, Leopold FC
Was more than satisfied with the finished result. Organised personalised cards for our footy team, and after gifting them to the players today they loved seeing their photo and stats. Its a great keepsake for them to look back on. Highly recommend anyone to use this company. Very happy customer
Candace Hooker
Amazing Product and Amazing Service! I made and ordered (with the assistant of their staff) cards for my groomsmen and best man for my wedding. Superb quality, would highly recommend!!!
Jack Harley
Exceptional customer service.
Great final product.
Cannot recommend Heath and the team enough for all their hard work. Thank you. We loved our cards, arrived on time and in perfect condition.
Jason Potts
Recently received my order of cards and absolutely loved them. Excellent service and fast postage. Will definitely be a returning customer every football season.
Lyneeza Young
Fantastic service, second year of getting cards done. Couldn't be happier and the kids love them.
Big thank you to Heath for all his help
David McNeill
Thanks so much especially Heath who helped me out with a massive order for Point Cook North Auskick. Highly recommend this company. The kids absolutely loved getting their cards today at presentation day. A huge hit
Rebecca Fountain
Cards turned out amazing and my footy boys loved them. Heath especially was very helpful and went above and beyond normal customer service. Very impressed.
Kiri Lakatos
Love love love them.
They turned out better then I expected. I can't wait to see wha the kids think when we hand out at the wind up on the weekend. Thankyou so much. I'm defiantly using you guys next year
Natalie Morrisey
Great product and the most helpful customer service you'll receive. Nothing is too much for these guys and they are such a pleasure doing business with.
Kristie Carrick
Customer service from Heath was great, always there to support and guide any query!! And the product was amazing, our 2 junior football teams thought they were all little superstars!! What a great product to support kids love of sport in a way that makes them feel so special!! Thanks future talent
Kasey Macauley
Great product. Great service. Will be getting all my player cards from Heath and the team at Future Talent Sports Cards. #WeAreRaptors
Trent Ousley
I would absolutely recommend Future Talent Sport Cards!! I organised some cards for my under 10s who were all so happy as were all the parents. We will definitely be ordering again and I will be telling everyone else to do the same. Great price Great Quality. Thanks so much Heath
Emma Blundell, Jimboomba Thunder JRLFC
How to design your own custom sports cards